Video Makes The Agent a Star
When does a buyer's engagement with an agent begin? If you think it starts when you meet the buyer – then your thinking is last century.
Think of the buyer relationship being formed as part of a journey and then work out where the journey begins for them and how you can become their agent before they even realise they need one.
Here is a news flash – most times consumers will meet you for the first time without you even knowing the meeting has taken place and with you not even being there. On video.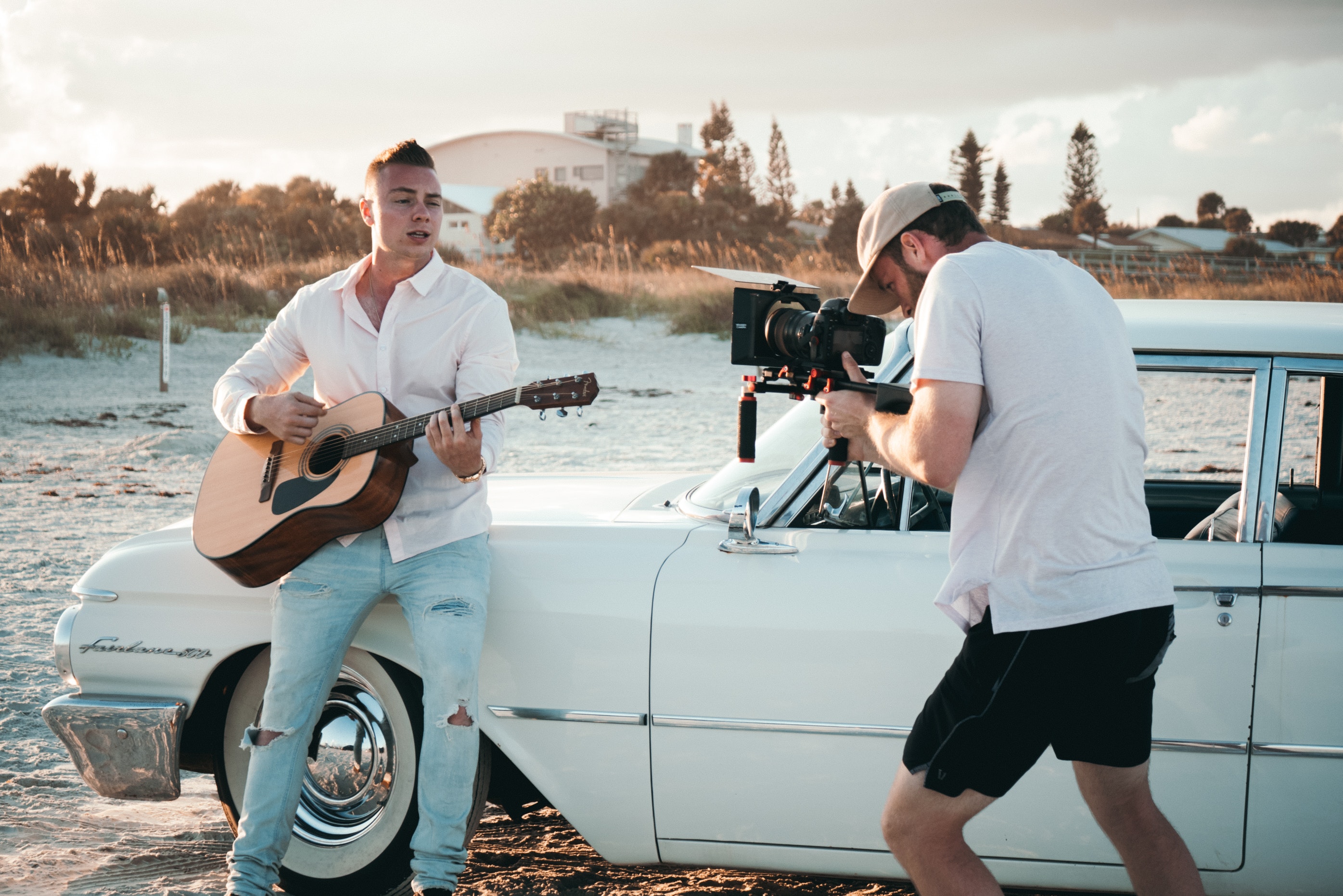 It could be a video about you, by you or featuring one of your listings – but it will be the start. No video and you miss the opportunity.
In today's digital world home buyers are searching everything from Facebook, Instagram, the portals and of course an agent's website to find their next home and in so doing their agent.
You cannot afford to rely on marketing strategies that might have worked 2 years ago - there are so many digital channels that aren't being fully utilised today like Instagram stories, Facebook Live etc. Agents need to be across every digital avenue a homebuyer might be looking and have engaging content to attract buyers.
Putting photos and floorplans up on the portals and the agent's website isn't enough to reach and/or hold a buyer or seller's attention. Having high quality, consistent and engaging video content to push online and through social media is key to being top of mind in your local market, with the added benefit of more views on your listing and increased brand recognition.
One of the biggest financial transactions in a person's life – buying and/or selling a property - needs to be made with as much information as possible. As technology evolves homebuyers are expecting to be able to do more with a listing online and know more about the property before attending an OFI or inspection. The inspection becomes a confirmation of what they have already learned about the property online and there is no better way to show them with a video.
Buyer engagement on a listing online translates to currency for an agent. The more time on a listing = more chance they will want to see it in person = more chance they will buy.
Imagine your listing is a buyer funnel. What will make them click on your listing?
Video and 360-tours have been shown to be excellent drivers especially on social media where video has a 40% higher click through than other social updates - House Hunt 2016.
Video is truly the best way to capture the true essence of a home. Unless you are physically in a home, there is nothing better to capture the feel and look of the space than video. More and more home buyers expect to see video with a listing, and sellers expect it as a part of their deal with you. If you don't have it, you just might lose that business.
Here are 12 compelling facts about why you should be using video on all your listings:
55% of people watch videos online every day (MWP).
59% of executives agree that if both text and video are available on the same topic, they are more likely to choose video (MWP).
Using the word 'video' in an email subject line boosts the open rates by 19% (Syndacast).
Including video in a landing page can increase conversion by 80% (EyeView).
Almost 50% of internet users look for videos related to a product or service (ThinkWithGoogle).
4x as many customer would rather watch a video about a product than read about it (Animoto).
500 million people are watching videos on Facebook every day (TubularInsights).
82% of Twitter users watch video content on Twitter (Bloomberg).
43% of marketers said they'd create more video content if there were no obstacles like time, resources, and budget (Buffer).
52% of marketing professionals worldwide name video as the type of content with the best ROI (Syndacast).
Marketers who use video grow revenue 49% faster than non-video users (VidYard).
People spend on average 2.6x more time on pages with video than without (Wistia).
Only 9% of agents create listing videos. That spells BIG opportunity!
Kevin Turner hosts Australasia's longest running and most listened to podcast for real estate agents, business owners and property managers – Real Estate UNCUT. He is also the Anchor for international property OTT network – PropertyTV.io.